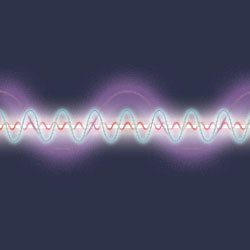 As the volume of electronic equipment in use continues to grow across the commercial and industrial sector, the issue of power quality is becoming ever more pressing.
The term 'harmonic distortion' is confusing to many, yet its principles can be made simple when you start with the basics. Commence 'Harmonics 101': The electricity that is supplied via the mains has a continuously changing voltage. The voltage has a sinusoidal waveform, oscillating 50 times per second (AKA 50Hz Alternating Current).
When you consider a simple electrical device, such as a kettle, whilst in use its heating element draws electrical current, in the same smooth (sinusoidal) waveform of the mains voltage. This is known as a 'linear load', because the current drawn is exactly proportional to the voltage that is applied. There is no distortion from a linear load.