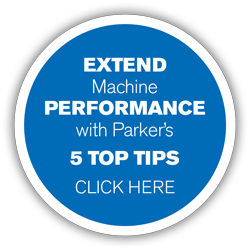 Managing industrial automation machinery is complex these days. Limited budgets and production pressures challenge busy maintenance professionals.
But small tweaks in the right places can make a big difference,
For example, cutting energy consumption is a big priority for many OEMs and end users. The good news is, improving conventional technology can sometimes achieve major savings for your business without breaking the bank.
Take a look at Parker's Top 5 Tips to improve and maintain machine performance...