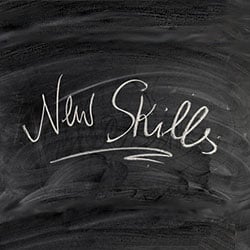 'What happens if I train my staff and they leave?" is a question often asked by business owners and managers. It's usually met with the response of "What if I don't train them and they stay?".
The 'skills gap' in manufacturing is widely debated, but it means different things depending on the area of operations you are involved in. In a recent survey, 55 per cent of respondents said they need to develop in-house technical capability.

When it comes to equipment maintenance, an in-house team can't be a one-trick pony. If expensive downtime is to be avoided – with all the problems that entails - then any sudden or unexpected breakdown needs to be put right quickly. The last thing the Production Manager wants to hear is that the only person who knows how to do the repair is Dave, but he's on holiday in Ibiza for the next two weeks…It's an extreme example perhaps, especially in times when condition monitoring and proactive maintenance regimes have, in theory, limited the number of unforeseen breakdowns. But it highlights an important point, as you can never completely anticipate what might happen. After all, even fully automated, Industry 4.0-compliant facilities rely on people to maintain them.
Put simply, if you expect your maintenance team to be able to keep your plant up and running without interruption, then you need to make sure they don't just have the equipment they need, but the requisite knowledge too.

Most facilities operate numerous machines from different manufacturers, all with their own individual requirements and features, meaning the pool of knowledge needed to deal with every eventuality is potentially enormous.

These skills go well beyond simply replacing a part. To truly add value, maintenance engineers should be able to identify why it failed, and then try to seek out an alternative that will do the job better, last longer and even save energy too. With continued growth in automation and Industry 4.0, having the right skills for the job is just as important as having the right tools, so in answer to the question posed at the start of the article, if you invest in your people, they're far more likely to stay anyway…