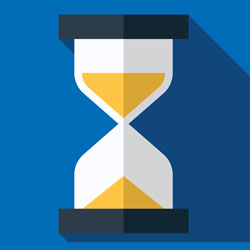 Energy conservation also means cost savings, as Ian Kempson, Group Quality Manager, ERIKS UK, explained in his presentation at the ERIKS and Festo Energy Conservation Operation (ECO) Event.
Entitled "Achieving the best value from your ESOS audit", the presentation reminded the audience that only an estimated 40% of affected businesses have so far initiated the necessary processes to comply with the new Energy Savings Opportunity Scheme (ESOS) legislation, which has a compliance deadline of 5th December this year.
Also, with an estimated 10,000 UK businesses required to achieve compliance, and only 250 Lead Assessors to help them do so, the time to act is definitely now, not later. ERIKS believe that, for businesses which can demonstrate they have at least begun taking steps to comply, the deadline may be extended – but this cannot be guaranteed.
However, handled correctly, the ESOS legislation can be seen not simply as an extra legislative burden for business, but a real opportunity to save energy and money.
What ESOS means for you
If yours is a UK registered businesses and has:
250+ employees or
€50m+ turnover or a
€43m+ balance sheet or
is part of a group which meets any of those criteria,
then ESOS compliance is mandatory. Failure to comply will mean a £5,000 fine, plus a further £500 a day until compliance is achieved.
But on the other hand, if you undertake compliance with the help of a company with the right know-how and capability, it can actually help you identify meaningful, representative cost-savings to achieve in your business.
How to comply
ESOS is essentially an audit to be submitted to the Environment Agency. Its aim is to encourage UK businesses to become leaner and greener, by assessing their energy use and putting cost-efficient initiatives in place to sustainably reduce CO2 emissions and energy costs, year-on-year.
If your business is certified under the ISO 50001 energy management standard, and if this covers at least 90% of your energy use, then you are already compliant. If not, you need to undertake an ESOS assessment as soon as possible if you are to meet the deadline.
These assessments can only be undertaken by one of the 250 recognised Lead Assessors, of which ERIKS is one.
Steps to compliance
A Lead Assessor will take is to carry out a scoping review, to determine your business's scale, its energy-use profiles, and establish the scale of the audit. (Not every site within a business has to be audited – simply a representative sample.)
The data collection phase, including a transport review and efficiency audits, and the identification of lifecycle cost-savings associated with payback periods.
The presentation of recommendations to the business, including a process for future audits, a sampling approach, and an audit timetable,
Creation of an evidence pack and report, presented to and signed-off by a member of the Board, followed by submission to the Environment Agency.
This may seem daunting, particularly in light of the tight timescale, but a Lead Assessor like ERIKS – with knowledge of your industrial processes, partners with extensive ESOS expertise, and a demonstrable savings track record – can transform ESOS from a race-against-the-clock, compliance box-ticking exercise, into an opportunity to realise energy savings and cost savings throughout your business.

To find out more, download and watch the ERIKS ESOS presentation from the ECO Event

here

, or download the ERIKS Guide to ESOS here.