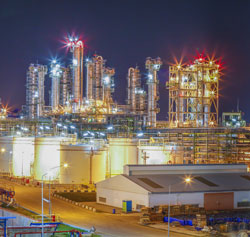 The deadline for the third and final stage of REACH - the regulation that covers registration, authorisation and restriction of chemicals in the EU - is now in sight.
But if you believe that experts at the european chemicals agency (ECHA). It won't be at a huge burden if you're a chemicals manufacturer or importer.
Phase 3 of REACH requires the registration of all chemicals made or imported into the EU, in quantities of 1 tonne or more per year.
The deadline for registration is 1 June 2018. This tightens up on Phase 1 (1 December 2010 deadline) for registering chemicals in volumes greater than (depending on their hazard classification) 1,000, 100 and 1 tonnes per year, and Phase 2 (1 June 2013), for all chemicals in volumes of 100 tonnes or more per year.
Introducing REACH has been a long-term exercise. The regulation came into force in 2007, but the initial proposal was made back in 2000, and was followed by seven years of comment on the text of the legislation.
The ECHA, which evaluates registrations for compliance, says that the third deadline will apply to much smaller businesses than earlier phases, but the legislation is sensitive to industry realities.
Humans v Chemicals
Chemicals are vital to a huge range of European industries, from steelmaking to cosmetics. But many consumers know little or nothing about the substances they come into contact with every day, such as:
Bromine compounds – added to plastic casings of televisions, laptops and mobile phones to make them flame retardant
Sodium carbonate – used to make glass bottles and laundry detergents
Titanium dioxide – the white pigment in most types of household paint.
This contact between humans and chemical compounds was one of the key driving forces behind REACH.
Kevin Pollard, Head of Dossier Submission and PIC at the ECHA, explains that "REACH is about understanding the hazards and uses of substances, and ways of managing the related risk to protect human health and the environment." It also makes businesses responsible for demonstrating safe use, whereas before, REACH assessment of chemical hazards was left to national authorities.
Up to speed?
The third registration deadline will affect smaller companies operating in the EU, and Pollard accepts that some of these may not be "fully up to speed" with REACH requirements.
For that reason, they've been given the longest notice period to review their supply chains and adjust to any extra expenses compliance may cost them.
The cost of registration, for example, can range from a few hundred pounds for small volume, non-hazardous chemicals (such as certain commodity fertilisers), to tens or even hundreds of thousands of pounds for large volume substances, which may currently be lacking large amounts of hazard information.
As well as protecting people and the environment from the effects of hazardous chemicals, REACH registration is aimed at allowing free movement of approved substances within the EU market, and promoting innovation and competitiveness. However, the cost and extra administration associated with registration could force some businesses to relocate operations outside EU borders.
Business Burden
Pollard says that since REACH came into force in 2007, the ECHA has not seen any strong evidence of downstream chemical consumer companies relocating to avoid registration. He admits that ahead of the 2010 registration deadline there was "quite a lot of politics" around that concern, "but that didn't happen".
Others are worried that the costs and bureaucracy of registering low volume substances will curb growth in some business areas, particularly amongst SMEs.
Tom Bowtell, Chief Executive of the British Coatings Federation (BCF), notes that REACH was "voted the most burdensome regulation in the EU by SMEs" in a 2012 European Commission poll.

"The BCF welcomes the intentions behind REACH in eliminating very hazardous substances, and appreciates that ECHA's 2018 deadline gives time for SMEs to prepare," says Bowtell. "However, SMEs will find it almost commercially impossible to recover the costs incurred by REACH when registering substances between 1-5 tonnes, regardless of the Phase 3 deadline".
Bowtell also points out that many BCF members affected by REACH are those who work with niche, high value applications in small quantities, and that the regulation will hamper advances in the sector. "REACH will stunt innovation and growth opportunities for SMEs in Europe, because they can't be sure of being able to obtain the chemicals they want".
The European Chemical Industry Council (CEFIC) has conceded that fallout from Phase 3 registration is still uncertain. "There are still quite a large number of companies who haven't really decided what they intend to do – whether to register… or remain just below the 1 tonne level," says Erwin Annys, the Council's director of REACH/chemicals policy.
"At the end of the day, it is of course a purely commercial decision-making process as to whether you can still make money on these chemicals," he said.
Related Posts: