We all know about condition monitoring, vibration and thermal analysis as effective ways to keep an eye on your machines and be forewarned of anything going wrong. But sometimes 'Maintenance Engineer Monitoring' can almost be as effective.
A Maintenance Engineer knows his plant very well indeed: a change in the running note of a motor, a slight dip in speed of a belt, more often than not he would spot it.
He also knows – usually at 2am on a sleepless night – which pieces of equipment are the ones which are likely to give him the most trouble and the biggest worries: the critical parts most likely to fail, that maybe have no spare on-site due to budget restrictions, which could quickly lead to catastrophic downtime.
Getting to Know You and Your Site
By carefully 'monitoring' the Maintenance Engineer – getting to know him and listening carefully to what he has to say, an experienced supplier will discover these critical plant items, and will be able to make all the preparations necessary to get them back up and running as quickly as possible if the nightmare becomes a reality.
Getting that right isn't about all about tools and parts. It's also about the logistics of Health and Safety, for example.
When speed is the issue, what use is a trained engineer, even with a safety passport, but who isn't up to date on your site safety procedures and certifications meaning they can't get access to the site for up to half a day because they have to be reassessed or trained? A well-organised supplier partner will ensure at least one engineer is always up to date, so that they are available to enter your site as and when required.
This same well-organised partner will be well versed in preparation of method statements and risk assessments with a range of standard sets ready to be adjusted to suit the situation. Using the years of experience gained working on-site with permit requirements and safe working practices, ensuring that work can start sooner, carried out efficiently and with no time or effort wasted.
It also helps, if your partner's engineer is as experienced as your own. ERIKS Repair Service Engineers have been making annual inspection visits to the same plants for decades, and have a vast array of experience, photographs and reports dating back many years. As a result, it's easy for them to assess how any pitting, cracking, spalling, or micro pitting has developed since their last visit. All this backed up by the more technical tools at their disposal – such as vibration analysis – the experience and know-how is indispensable in helping them to predict when you need to be taking preventative action, and what form that action should take.
Solution Neutrality

The solution and brand-neutrality of your supplier is also an important consideration.
A business which only supplies will obviously want to replace the item. A supplier tied to a particular brand will want you to buy that brand. A repairer will want you to repair the failing machinery. But a supplier who is not tied to any particular solution or brand, such as ERIKS, can identify the best option to suit your needs and budget, to make a truly neutral recommendation accordingly. A supplier with a comprehensive resource spanning all disciplines will even be able to determine whether the problem really lies.
For example, a gearbox may be failing simply because it is not suited to the application. Or perhaps instead of changing the gearbox simply changing the oil on a more frequent basis will prevent repeated breakdowns. This kind of Root Cause Analysis should be a standard part of a supplier's service, so you don't end up paying for a repair or replacement only for the machine to fail again, when the real solution is re-engineering or lies somewhere else entirely.
Cradle to Grave Support
Whatever solution is finally arrived at, it's also important to work with a supplier who can carry it through from beginning to end. ERIKS has the most comprehensive resources in the market, as well as close working relationships with other, local providers. So as well as being experts, ERIKS acts as a focal point for expertise, we are able to, co-ordinate, supervise, and get the best job done for you in the best possible time.
Timing is, of course, another important consideration when every hour of unplanned downtime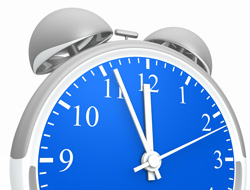 costs money.
If an engineer identifies a potential catastrophic failure, you need to know whether it is imminent or whether it can wait until your next planned shutdown. Either way, when the time comes for the shutdown and repair, replacement or re-engineering, you will need a supplier you can rely on absolutely to plan, prepare and then execute the job as quickly and efficiently as possible – and so effectively that you don't face the same situation again for a very long time.
Let ERIKS help you to sleep better at night!