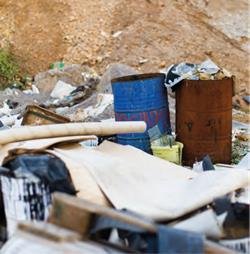 Waste crime in the UK is on the rise with the best estimate of total annual costs in the region of £600m.
According to a report from the Environmental Services Association Education Trust (ESAET) launched in 2014, "waste crime" - which can range from localised fly-tipping to illegal waste sites which process thousands of tonnes of misclassified waste in order to evade multi-million pound tax bills - is endemic within the UK.
Estimated costs from the report detail that fly-tipping and tax evasion exceed £100m each year, and when combined with those associated with illegal waste sites, waste crime could be costing the UK £567.9m each year.
Whilst government measures have already been implemented, the issue of waste crime remains a serious threat to both the waste industry and the wider UK economy, especially in light of government cuts to the Environment Agency's budget. The report calls for a strategy which must include raising awareness of the issue, appropriate and proportionate punishment support enforcement and addressing market failures.
Related Posts: