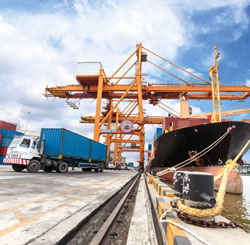 The British economy is well on track for continuous growth over the next two years, having increased faster than initially predicted.
According to the leading business group, the CBI, the UK economy is forecasted to have grown by 2.4% by the end of 2015, and it predicts a further increase of 2.5% for 2016.
Whilst external factors such as a sluggish Eurozone have resulted in a slightly revised forecast for growth, the home-grown prospects remain buoyant.
In the same vein, the British Chamber of Commerce has reported an overall growth of manufacturing export orders and sales over the first quarter of the year. Over 46% of the companies surveyed reported a growth in export orders, and 43% recorded an increase in export sales compared to Q4 2014.
John Longworth, director general of the BCC, said: "Manufacturers are turning to export markets abroad to fuel their growth ambitions as the slowdown in domestic growth persists. Encouragingly, the increase in export sales and orders has come about in spite of the rise in the pound against the euro over recent months - a credit to the strength and expertise of the UK's manufacturing sector."
Related Posts: