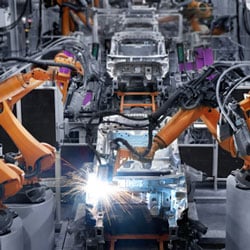 A conference on the future of the Northern Powerhouse was told that UK manufacturers will need to be on a 'level playing field' in order to compete globally.
This will include creating long-term investment strategies and addressing challenges UK manufacturers face, such as energy costs.
In order to support UK manufacturing, the government is also encouraged to create a long-term R&D investment strategy for the biotechnology sector alongside making it easier for particular manufacturing sectors to keep their operations in Britain, such as car manufacturing.
Related Posts