To successfully automate a process or part of a process, suppliers need to offer a tailor-made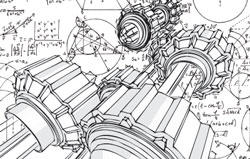 solution, not a 'mechanical' response with existing components, straight out of the box or off the shelf.
All applications and requirements are different, so all automation solutions should be different too, if they are truly to meet the needs of OEM's and their customers.
An automation supplier needs to understand the unique requirements of the application, then work with the customer from the earliest possible stage, approaching the problem with an open mind and developing a bespoke solution, unconstrained by existing components or current thinking.
However, although the solution may be new the route to developing it can be tried and tested.
With over 30 years experience in the field of automation as a supplier to OEM's, here at ERIKS we have developed a series of steps to help clarify and define the problem, devise the solution, and subsequently commission and support it. These 'Steps to Success' which can be fine tuned to suit each customer specific problem are:
Reviewing high risk, performance critical areas to identify and prioritise savings or improvement opportunities.
Prioritising solutions into short and medium term for implementation, to create an agreed action plan.
3. Supply, Installation and Commissioning
Our engineers can work with your team, if required, to get the solutions successfully implemented.
Provided as required by our technical specialists, from reliability review meetings to best practice advice.