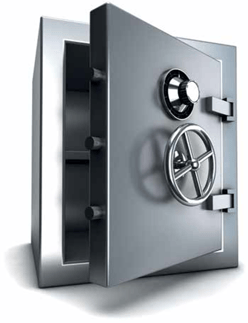 Can something as simple as a replacement bearing save a business almost £1/4 Million in a single year?
It can... with the help of ERIKS, it did.
The bearing sits at the base of a screw conveyor in a chemical plant, where it is continually subjected to an aggressive chemical that is transported by the conveyor.
This heavy contamination meant a bearing replacement was typically required seven times a year, involving stopping the conveyor and halting production for half a day at a time.
The customer contacted the ERIKS Service Centre in Grimbsy for advice, and Mark Bratley, Sales Engineer, Electro-Mechanical Services made a site visit to assess the situation and propose a solution.
Tough Decision
Clearly what was required was a bearing built for tough operating conditions – and the obvious choice was a Timken Spherical Roller Bearing Solid-Block Housed Unit.
Made with cast-steel housings and Timken high-performance spherical roller bearings, these are the only spherical roller bearing housed units to offer steel solid-block housings as standard. The design, positioning and dynamic performance of the primary and secondary seal options add to the overall reliability. In addition, steel auxiliary covers are also available, offering even more protection against harsh conditions.
Once the new bearing design was agreed and approved by the customer, then Mark Bratley, together with the customer's on-site engineer and two technicians, made the replacement.
Seventh Heaven
Whilst the replacement was being made, the opportunity was taken to inspect the motor and gearbox. As suspected, the only problem was the bearing, which had been worn out by its exposure to the aggressive chemical.
Replacing this with the new Timken bearing on the original motor and drive unit took half a day, after which the equipment and process were restarted. This bearing replacement was nothing which hadn't happened before. But previously, it had taken place seven times each year.
On this occasion, the expectation was for the new Timken bearing to last longer – and over eighteen months later, the expectation has been proved right.
After twelve months of continual operation the bearing was inspected, and reported to be in as-good-as-new condition. Six months on, it is still operating as expected, with no reason to believe it won't continue to do so.
So even at approximately five times the cost of the previous bearing used, the new bearing paid for itself in a matter of months, by eliminating the need for more replacements. And when the additional, sizeable cost of half a day's lost production for each replacement is also taken into account, it's easy to see why the customer was happy to sign off cost savings of £240,000 – with the prospect of continued savings of the same order for several years to come.
Related Posts: