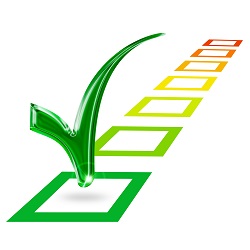 For most of us EU legislation, is something created by very clever people who exist in a far off land and, appears to have little bearing on our day-to-day reality.
But appearances can be deceiving.
EU legislation is very much a part of our existence; at home and at work, from those clever little devices that tell us how much energy a minute our kettle is using, to that new piece of legislation requiring us to audit the energy efficiency of our business, to our customer asking for solutions to reduce consumption and combat rising costs.
There are some pretty big issues behind these changes, including increased global energy demand, rising prices, volatility in the security of Europe's supply, and most importantly, the need to combat global warming and curb damage to the planet; all of which, the EU has set about to address and, which ultimately, will affect us all in a variety of ways.
Let's start with the legislation; what's the vision and the plan?
The EU set out its vision and milestone plan for a low carbon economy in their 2050 roadmap. This roadmap, a long term objective, states that Europe should cut its emissions by 80%, based on 1990 levels, by 2050 and set out a pathway to achieve the objective with a 40% reduction by 2030 and 60% reduction by 2040.
One of these milestones was the 2020 Energy and Climate Package defining the first set of targets, of which there are three:
20% reduction in GHG (greenhouse gas) emissions

20% increase in the energy market share for renewables

20% increase in energy efficiency



The package focused on four measures to achieve the targets; reform of the EU Emissions Trading Scheme (EU ETS), national targets for non-EU ETS emissions, national renewable energy targets and carbon capture and storage. The energy efficiency target is addressed separately by the Energy Efficiency Directive.
These measures are responsible for a number of changes in our professional and personal lives; for example EU ETS, the world's largest trading scheme for greenhouse gas emission allowances, limits the emissions for power generators and energy intensive industrial organisations, and establishes a financial burden for additional emissions over the cap. This has placed greenhouse gas emissions at the top of the agenda for company boards and is driving investment and innovation in efficiency and clean technology, unfortunately it has also, in part, allowed for an increase in the energy we pay at home.
The Package and the Energy Efficiency Directive are also responsible for the real-time home energy monitoring devices that are being delivered and installed in our homes. The large energy providers are obligated to empower consumers to better manage their consumption with easy and free access to data on their usage. So if you haven't received your new 'smart' meter, you will soon, and you will be surprised at the consumption cost of some of your home devices, hopefully prompting you to change behaviours and purchase appliances that are more energy efficient in a bid to reduce your bills.
Perhaps the most recent change, and one that will affect a number of organisations is the requirement on large businesses to conduct an energy audit every four years. The Energy Saving Opportunity Scheme (ESOS), will impact thousands of organisations, initially with the need to comply with the new legislation and then with the significant opportunities presented to them for improvements, which will lead to reduced costs and increased profitability.
For some, these measures and their subsequent changes are considered to be a financial burden, a drain on time and represent a change in how we have always done things, something which is not always regarded in a positive light, however, they also present exciting opportunities.
Let's look just at the opportunity from energy efficiency. Building on the principle that the cheapest energy, is the energy we don't use; we can reduce our reliance for energy on unstable political climates, reduce our costs and increase our global competitiveness, we can innovate to make our industrial processes more efficient and increase our profitability, we can reduce our costs at home leaving a little more left over for that trip we always wanted to take and ultimately, we can ensure we leave the planet in a fit state for future generations.
EU legislation and the need to take positive action for the protection of the planet is not a fad and it's not that far removed from our daily lives; it's impacting our everyday, it's here to stay and it just got further commitment from EU nations in the new 2030 EU Framework for Energy and Climate.
But that's for another day...
Related Posts: