A new study has revealed that a third of engineering companies feel the skills crisis among young people has worsened over the last five years.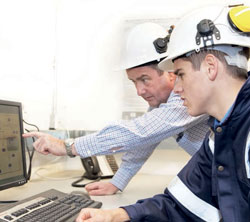 Of 300 students aged 14-16 surveyed, most expressed an interest in working within the engineering and technology industries however, half admitted to knowing little about career opportunities available.
The survey commissioned by Nestle, also revealed that two thirds of those surveyed would consider studying STEM subjects in high education, yet there remains a generalconsensus amongst the engineering industry that not enough were currently studying the subjects required to meet the future demand for skilled workers.
Greg Clark, minister of state for universities, science and cities said: "This research shows that there is a clear need to do more to inspire young people to study STEM subjects and enable them to have the opportunity to access science and engineering careers".
For all the latest job opportunities from ERIKS, follow our deicated Careers Twitter feed.
Related Posts: