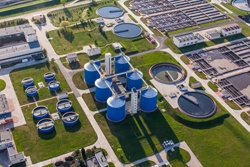 If you work at a water treatment works, of course you know where it is. But do you know precisely what plant it operates?
For too many engineers, the answer is "No". Which means they have little chance of keeping their treatment works as energy-efficient as they should be.
The first step towards achieving optimum energy efficiency is plant mapping: or in other words, identifying exactly what plant is in operation on the site, where it is and what it does. Until you have that information at your fingertips, you can't hope to find out whether it's doing the job effectively, and whether it's as energy-efficient as it could be.
Because it's there
Pressure on budgets means that some plant is being forced to work well beyond its natural service life. If it's been well-maintained and regularly serviced, that's not necessarily a problem.
But if it is being simply run into the ground "because it's there", then sooner or later it will cause real problems – probably through a catastrophic failure. And even while it continues – more or less – to do the job it's meant to, its energy efficiency will be seriously compromised, so any savings through not replacing it will be wiped out by its inefficiency.
One recent example is a screw pump at a treatment plant, which was believed to have a failed gearbox. Fortunately, it was ERIKS' expert engineers who were called in, and they quickly got to the root – or several roots – of the problem.
True – the gearbox had failed. But prior to that, the pump had been running for some time with:
A failed bottom support bearing

A failed main screw auger and

Badly worn (in fact, virtually non-existent) screeding
The full extent of the problem had been missed, because the pump was designed to switch on and off automatically as and when required. The fact that it had actually been running full time to maintain the same pumping performance had disguised the multiple component failures.
ERIKS' engineers were able to repair and refurbish the pump to its original condition. The result is a pump which now moves twice as much water as before, but with a quarter of the power consumption. Not to mention savings on oil, and reduced wear and tear which – with proper, regular maintenance – will lead to a longer service life.
Seeing the bigger picture
All ERIKS engineers who work with the water industry are not just experienced engineers. They're experienced water industry engineers. That means they understand the processes involved in water treatment plants, and how each piece of equipment fits into the bigger picture and affects the entire operation.
That kind of experience obviously pays dividends when plant is failing. Surprisingly, it even helps when it's upgraded.
For example, ERIKS' engineers were recently called in because digesters at a sewage treatment plant were suddenly proving unable to cope with their load. The ERIKS' engineers' extensive knowledge of the works enabled them to identify that the problem lay not with the digesters themselves, but with a recently uprated CHP plant. The fact that this would increase the strain on the digesters had been completely overlooked by engineers with less knowledge of the processes involved, who were focused solely on one area of the plant.

Just like a map, ERIKS engineers provide a vital overview. And in this case, it's your energy efficiency which won't get lost.
To find out more about ERIKS' extensive experience in the water industry, and the services we offer – from plant mapping to maintenance and repair – please visit
Related Posts: