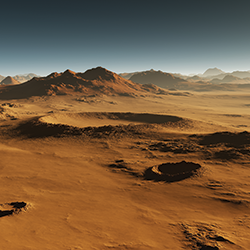 Researchers at the University of Engineering and Technology in Peru have demonstrated the ability to grow potatoes on Mars. The Peruvian scientists created a simulator based on extreme Mars-like conditions, including atmospheric similarities and Peruvian high-salinity soil similar to that found on Mars.
The tailored environment for the 'Potatoes on Mars' project was based upon designs and advice provided by NASA and was led by the International Potato Centre (CIP).

The results show promise of future Mars exploration and sustaining life on another planet whilst also calming concerns over not being able to cultivate crops in extremely harsh conditions, as a result of climate change.
Related Posts