Employees' health and safety come first in an industrial working environment. It is crucial that the correct personal protective equipment is used at all times but comfort and convenience should not be compromised either.
Honeywell have designed Millennia 2G as an addition to their "Put it On and Go!" category which can bring you style, safety and comfort in one!
Changing the Eyes of Safety
Millennia 2G, recently launched by Honeywell, offers workers a new stylish design combined with the proven comfort and protection qualities of the existing Millennia family.The eyewear is ready to wear straight from the packaging, enabling workers to focus on the job at hand without worrying about adjustments or moving parts. Millennia 2G is ideally suited for users who work in the construction, oil and gas, manufacturing and medical industries.
Inspired by Workers...
"We let our customers take the lead when designing Millennia 2G", says Christine Mello-Blonay, senior product manager. "By listening carefully to our workers' concerns, we have developed a new style that specifically meets their need while ensuring a similar secure and comfortable fit, superior eye and cheek coverage and greater peripheral visibility. Combined with the new sport-inspired styling, Millennia 2G offers an eye protection solution that can boost workers' acceptance of their safety eyewear and supports overall safety".
Innovation in Design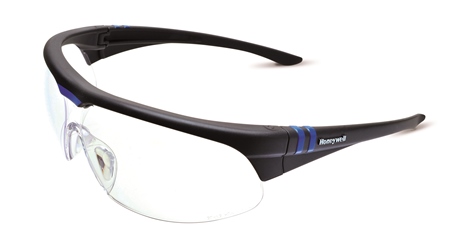 The Millennia 2G features a wraparound lens design to deliver superior eye and cheek coverage from particulates, dust and impact risks. A shelf-like design along the brow further helps prevent dust from dropping into the frame from above.
The safety eyewear offers an unparalleled viewing scope for excellent peripheral vision and the sporty, modern frame supports worker compliance. All-day comfort is ensured with soft, flexible materials built into the frame and temples, while soft nose pads prevent slipping for a secure fit. Just put it on and go!
The Millennia 2G Brochure is available to download here.
ERIKS realise that ensuring a healthier and safer environment is of crucial importance to all businesses. Our Planet+ Initiative is focused on Positive Risk Reduction for employees and customers at the workplace. Because for us people come before profit! Discover more about Planet+ and the ways we can help your business become more sustainable here:
Order your copy of the ERIKS brand new PPE catalogue today to find out more about the extensive range of Honeywell Safety products:
Related Posts: