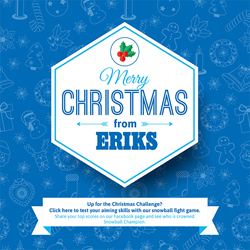 ERIKS would like to wish all of our customers and colleagues a very Merry Christmas and a prospererous new year.
To celebrate the festive season, we have created a Snowball Fight game - accept the challenge, post your scores onto the leaderboard and post to our Facebook page to be crowned Snowball Champion.
Click here to link to the Snowball game.