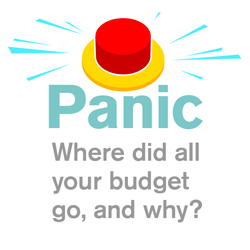 It is becoming increasingly apparent that daily inefficiencies and lack of effective store and stockroom processes is having a major effect on businesses efficiency, leading to continual reduction in business operations, profits and tying up capital.
Whether you have one store on location, or several across multiple sites, the need for effective storeroom management cannot be under estimated. There are a number of simple measures, such as layout and housekeeping, stock identification and relocation, returns handling and collection points which are often overlooked, meaning stores are actually costing businesses money.
Here Andy Silver at ERIKS has identified six key areas which lead to poor storeroom management:
1. Unauthorised stockholdings
Whereby engineers hoard parts and tools to prevent the risk of unavailable stock and downtime.
2. High 'time-to-find' averages
Where engineers waste time tracking down parts instead of fixing the problem.
3. Stock duplication
Multiple locations requiring servicing don't all need to stockpile parts and tools at every location.
4. Hand-on-tool-time
This is an imperative and critical KPI for maintenance and service organisations. Poor store management can quickly lead to teams downing tools for prolonged periods.
5. Unnecessary inventory
The average business could consign 20 per cent of its storeroom stock as Vendor-Managed Inventory, saving businesses money.
6. Buying in energy-inefficient products is effectively wasting money
Purchase items based on whole life costs; reducing wasting energy, operating costs, carbon footprint, and bills, all in one go.
One of the biggest drivers for ineffective storeroom management is the selection of incorrect spares or tools. By buying in energy-inefficient products, you are effectively buying-in waste. Total Cost of Ownership is a key factor often overlooked when prioritising stock which can lead to increased operating costs, carbon footprint, bills as well as energy wastage.
Thankfully, a major overhaul of store operations is not required to begin realising the benefits of efficient store management, with numerous solutions available to help organise and manage them more effectively such as barcoding and quarantine arrangements to name but a few. By making simple adjustments to your storeroom practices, businesses can benefit from more efficiencies, more savings and more productivity.
To read more click here /reducing-stores-costs