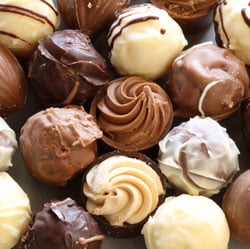 Amongst all the political turbulence in the UK at the moment there was one announcement that slipped out under the radar that could have enormous implications for business.
In the early days of the new Theresa May administration, the Prime Minister took advantage of the takeover of FTSE 100 Tech firm, ARM Holdings, by a Japanese IT company, to announce that going forward overseas takeovers of British assets would be subject to a national interest test.
Now, there is nothing new in this idea. Vince Cable, when he was Business Secretary, first aired the view that not all overseas takeovers of UK companies are a good thing and that just because a company is listed on the Stock Exchange it doesn't have to be sold to anyone who has some spare cash lying around.
There are some who will regard this anti-free trade and protectionist but, in my opinion, the UK has been enormously accommodating over the past few decades and now it is time to put in place such a test.
It's not as if other countries tolerate losing their companies to overseas takeovers. When Dubai Ports tried to take over six major Eastern Seaboard ports, including Baltimore, New York and New Jersey, the United States government said 'no'.
Famously, when Nestle tried to take over Danone the French government declared yoghurt to be a strategic national asset and blocked the deal.
My only regret is that the national interest test wasn't in place when British Energy was sold for a knockdown price, which leaves the UK unable to build its own power stations, leaving us reliant on the capabilities of overseas companies and investors to build Hinckley Point.
Mercifully, the deal for Astra Zeneca, jewel in the crown of the UK's pharmaceutical assets, fell through over doubts about the company making the offer. Of course what the buyer wanted was not the manufacturing assets, impressive though they are. No, what they really wanted was the pipeline of new drugs and medicines due to be launched over the coming years. The danger was that all of this R&D capability and intellectual capital would have been spirited out of the country never to be seen again.
So, whilst it may be too late to save Cadbury and I will personally forever regret the fact that we were denied the opportunity of watching the Prime Minister declare Dairy Milk bars to be a strategic national asset (a vote winner if there ever was one), perhaps our leaders have belatedly come round to the fact that not everything has to have a gigantic 'For Sale' sign hanging over it.
About time too...
Related Posts