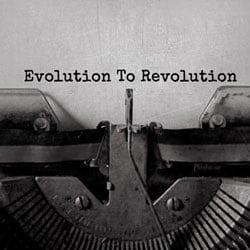 Industry 4.0 is coming. And it differs from all the revolutions which have gone before (the first industrial revolution, the factory automation and mass production revolution; the digital technology revolution) because this time we can all be prepared. In fact, you may be already, without even knowing it.
Industrial processes that integrate the real and virtual worlds, and where machines, products and components share and process information, will represent the fourth industrial revolution. A revolution which, according to studies by McKinsey Global Institute, has the potential to generate value of $1.2 – 3.7 trillion by 2025.
Where will that value come from? A great deal of it will be generated simply by the optimisation of the production process which Industry 4.0 makes possible. And what many people won't know is that some of the technology to make this happen is already present in their production environment.

Joining the dots

One of the defining characteristics of Industry 4.0 is connectivity. Only when every component and element of a production process is connected to every other, can they share data and act autonomously on the information. Meanwhile, many individual pieces of equipment already have the capability to share and act – it's only the connectivity that's lacking.

Much existing equipment also already has the capability to be used more intelligently to improve efficiency, increase reliability, or reduce energy use.

As José Giacomoni, Automation Account Manager from WEG (UK) Ltd. points out: "80% of people with drives use them to start a motor but nothing more." Yet a drive, properly utilised, can improve performance and help with process automation.

It's also a myth that it's only large, hi-tech industries which can benefit from Industry 4.0, or which can be making steps now towards greater automation, greater connectivity, and therefore greater productivity and reliability. The WEG CFW100 drive is proof that's not true.

Start small

The CFW100 – starting at just 0.18kW – is the smallest drive in the market to offer as many functions as it does – including Bluetooth connectivity. So when other manufacturers bring out products with the same connectivity capability, this drive will be ready to make Industry 4.0 a reality.

The WEG CFW11 System Drive is also fully Industry 4.0 ready.

Covering power levels from 1.1 to 630kW (1.5 – 900HP), this highly advanced drive will control three-phase induction motors and permanent magnet synchronous motors, and will increase the performance of the most complex drive systems.

Incorporating a PLC to enable independent automation, and able to connect via the Ethernet, the CFW11 is highly innovative, yet also exceptionally simple and quick to install, using plug-and-play technology.

With its Vectrue Technology® allowing a combination of V/F, Sensorless Vector, VVW and vector-with-encoder control techniques all in one product, the CFW11 can deliver efficiency ratings of over 97%.

Ethernet ready

Also ready for Ethernet connectivity, and featuring an integrated PLC ready for process automation, the WEG CFW500 Machinery Drive covers power levels from 0.18kW to 15kW (0.25 – 20HP).

Ideal for centrifugal pumps, process dosing pumps, fans, compressors, conveyor belts and much more, the CFW500 is only one VSD, but it offers endless possibilities and another stepping stone to Industry 4.0.

Launching next year, the WEG Soft-Starter SSW900 will be Industry 4.0-ready, with connectivity features and an integrated PLC. Until then, the SSW-06 represents state-of-the-art, fully digital soft-starter technology, enabling motor starting with the lowest possible current for the load – saving energy with every motor start-up.

The SSW-06 has a huge range of applications, from fans to pumps, compressors to conveyors, furnaces to rotating filters, and HVAC to escalators.

Control and connectivity

For controlling the speed, torque and position of three-phase servo motors, the high-performance choice is the WEG Servo Drive SCA06.

Ready for full connectivity, it includes a PLC function, positioning blocks and CANopen as standard, and is ideal for packing machines, rotary tables, presses, feeders, robots and many other applications.

So although the full extent of Industry 4.0 is still waiting to be realised, there's no need to wait. Choosing the right Industry 4.0-ready products will provide efficiency and energy-saving benefits now, and enable greater process automation too. And when the revolution really starts to take hold, you won't just be ready – you'll be leading it.
Related Posts