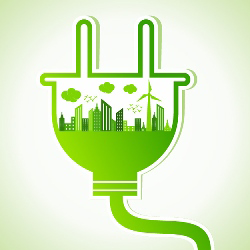 It's Time to Get Organised for ESOS
In 2014, the government began the Energy Savings Opportunity Scheme (ESOS) as part of ongoing improvements in energy efficiency within large UK companies. This scheme is now moving into the next phase, and eligible businesses are being encouraged to gather data and choose a route to compliance.
As the next stage sets in it's clear businesses need to get on board with green thinking – avoiding this mandatory scheme will result in enforcement notices being issued, and a number of companies have already been fined for non-compliance.
The action is clear: Get organised – before it's too late.
ESOS Compliance Made Simple
One of the biggest challenges of this next phase of ESOS is the cost and time necessary to assess energy savings. And once these areas are highlighted, it could be a minefield to select the most cost effective vs. benefit driven solution for remediation. But it doesn't have to be this difficult if the right partner is selected to undertake assessments and present unbiased recommendations.
ERIKS is one such partner, and by working with us we can get you on the right path to ESOS compliance. ERIKS has a whole range of proven solutions to monitor and improve energy efficiencies, including:
E-Connect Condition Monitoring
Monitoring your critical assets to learn about their condition, behaviour and performance can offer significant insight to help keep equipment efficient. Not only can e-Connect identify energy savings, but it can also minimise downtime and reduce repair and maintenance costs. What's more, this is all done from the cloud allowing you to review improvements anywhere at any time, as well as receive notifications when attention is needed.
Pump & System Energy Audits
ERIKS Pump Audits, Data Logging and Condition Monitoring services will reveal a wide range of information about your pumps, including:
Their energy efficiency

Their actual performance

The efficiency of the complete hydraulic system.
ERIKS can work with you to calculate the costs and risks associated with the results, and work with you to formulate a plan of action to suit your business.
Compressed Air Leak Surveys
Air leakage is the single largest waste of energy associated with compressed air systems. Now, before you get your soap out, make sure you've calculated the time and resources required to cover your equipment, and factor in that not all leaks are guaranteed to be found. It's a lot of effort for inaccurate results.
ERIKS can undertake ultrasonic surveys which can highlight leaks from up to 50 feet away, even in noisy plant conditions. These surveys are accurate and can be completed in very little time allowing you to fix and save a fortune on compressed air costs as soon as possible.
Motor Efficiency and Total Cost of Ownership
Approximately 65% of the UK's industrial energy consumption comes from electric motors. With such a high figure it makes sense this should be one of the key areas to be investigated for your ESOS improvements.
To make this easier to evaluate ERIKS has created a TCO calculator, a web based application to give you an unbiased recommendation based on current conditions and life cycle costs and clear comparisons of repair and replace options. Check out the calculator here.
Thermography Surveys
ERIKS also undertakes thermographic surveys, which highlight areas of heat loss and waste. By managing areas of heat loss and waste customers can expect lower carbon emissions and operating costs while their machinery runs efficiently for longer.
There's No Time to Waste, Make a Start Today
Each of the outlined solutions offer far more benefits than just energy savings, so becoming ESOS compliant makes more business sense that it ever has before. For more information about these solutions, and to discover the many others ERIKS can offer, get in touch.
Related Posts