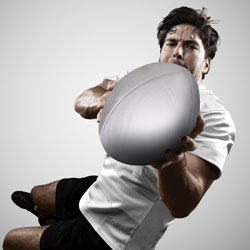 Whichever area of materials handling you're involved in – as a system builder or as an end user – you can rely on ERIKS' expertise to take care of every aspect of your needs.
ERIKS' know-how covers not one but three main areas of the materials handling market:
System manufacturers component supply

Monitoring and maintenance of installed systems, and

Replacement and spare parts supply.
Within each of these areas ERIKS adds value, to increase cost-effectiveness and efficiency, and optimise reliability, productivity and profitability, for customers of all kinds.
Complete, Comprehensive, Component Supply
To enhance cost-effectiveness for system builders, we can provide component parts not only individually, but also as kits compiled from your bill of materials or build instructions. The kits can contain customised parts, built-to-order sub-assemblies packed in a way to help to reduce assembly time and increase efficiency during production.
Components and kits are available across the core industry areas served by ERIKS, from pneumatic, hygienic, pick and place systems for delicate operations in the food and beverage market, to heavy duty conveyors for the mining and quarrying industry shifting thousands of tonnes every day.
Monitoring and Maintenance
Once a system is installed, ERIKS' expertise can ensure optimum efficiency and reliability, and longer service life.
Using the most up-to-date Condition Monitoring techniques, ERIKS can ensure any system always operates at its optimum, and can identify problems and undertake predictive maintenance before issues lead to unplanned downtime or catastrophic failure. A highly efficient logistics supply chain also ensures that parts and people are there when you need them, to keep your systems working.
For critical assets such as motors, drives, and conveyor belts, ERIKS also offers a design and build service, to ensure you have the most efficient and reliable equipment for your particular application and operating environment whilst complying with safety regulations.
Spares with a Difference
ERIKS' replacement and spares service goes further than simply efficient and timely supply.
Many manufacturers use their own special part numbers, relevant only to their OEM spares. Parts can also become obsolete, making it hard to find replacements. ERIKS' parts conversion capability can identify standard alternatives to replace OEM parts – helping to reduce costs and/or lead times, and to keep older systems operational.
ERIKS' know-how can also identify – or re-engineer or refurbish – replacement parts to upgrade performance or productivity, energy-efficiency or reliability, as required.
A Safe Solution
Materials handing increasingly means careful handling not simply for the materials but for the operators and other personnel working in and around the system. ERIKS' automation and control engineers have seen an increase in the demand for control and safety systems that can help to mitigate or even eradicate risks, and create the optimum balance between performance and safety.
To bring it all together, our engineering teams can undertake a complete design and build service, together with project management, for materials handling systems bringing together modular system in an integrated solution for most applications.
In fact, no-one handles materials handling more comprehensively, more effectively or more expertly.
Related Posts