A well-known figure of the royal family, recently visited the flooded Somerset levels, where thousands of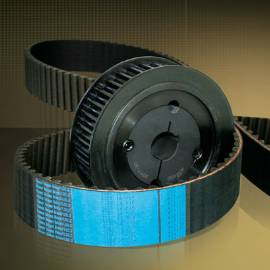 hectares of land still remained underwater from the recent battering of winter storms and wet weather.
The public community have been using hovercrafts, boats and tractors to navigate the waters. However, on this visit the royal visitor, who needed to be transported via the same methods as the public, faced a potential disaster.
One of the hovercrafts had broken down. ERIKS Industrial Services Taunton received a call - a belt drive had failed on one of the hovercrafts being used, and because of the visit they needed to have it back up and running immediately.
ERIKS Service Centre Taunton, supplied all the parts off the shelf - Fenner pulleyss, Taper Lock Bush and HTD belt - so they were up and running again in no time, before the visit even began.
Related Posts: