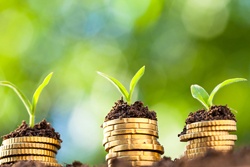 With the impending deadline of compliance for the Energy Savings Opportunity Scheme (ESOS) legislation looming this December.
ERIKS have taken a look at the government's latest initiative, taken away the jargon and summed it up in an easy to read ESOS guide.
What is ESOS?
ESOS is a compulsory UK government initiative for larger businesses (non-SMEs), which requires regular audits of their energy consumption and potential energy saving opportunities. It feeds into the EU's Energy Efficiency Directive.

Who does it affect?
ESOS is mandatory for any organisations which, as of the 31st January 2014, either employ more than 250 members of staff, or those with less than 250 employees but turnover more than €50m (circa £38.9m).
Why is it important?
The scheme is mandatory for all qualifying companies. Once the minimum level of compliance is met then there are no further obligations to improve energy-consuming processes.
However, as the whole premise of ESOS is to reduce energy consumption on a grand scale, going above and beyond the minimum measures required by ESOS is a fantastic opportunity for companies to evaluate their current operations and see where further improvements can be made, both financially (utilities etc.) and environmentally.
How do I comply?
You can comply in two ways:
1) If your company is already certified to ISO 50001 and its coverage relates to 100 per cent of your energy usage, then your ESOS requirements will have already been met. Simply just notify the Environment Agency to confirm you are ESOS compliant.
2) If your company qualifies for ESOS but isn't covered by ISO 50001, then you will have to undertake and an ESOS assessment. This will involve calculating the total energy consumption off all activity, including properties, processes and transportation.
Once significant areas of energy consumption have been identified, you need to appoint a lead assessor. The assessor – who can be either an existing employee who is a member of an approved body; or an external contractor – will audit your current energy usage, by breaking down the different energy usages and analysing any potential variations which may decrease efficiency, and make suggestions as to how they can be altered.
How do I ensure compliance going forward?
The deadline for companies to conduct their ESOS assessment is the 5th December 2015, and the Environment Agency must be notified once it has taken place. Once the assessment is complete audits will need to follow every four years. This will ensure that ESOS is still being met but will also highlight additional areas of opportunity.
Again, at the moment there is no obligation to undertake any opportunities which are above and beyond ESOS compliance, but the financial/environmental benefits are difficult to ignore.
Should you embrace ESOS?
In short, ESOS is here to stay. It should be embraced, not just because it would illegal to ignore it, but because it represents a real catalyst for change amongst the UK's manufacturing and engineering base. Millions of pounds of utility bill savings are on offer due to the process-heavy nature of this economic sector, as well as the potential to take great strides in reducing your plants overall carbon footprint. If you haven't already, arrange an ESOS assessment and commit to making real change now.
To download ERIKS Guide to ESOS click here
Related Posts: