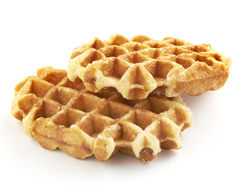 When it comes to marine expertise, we're not waffling. This year as ERIKS Marine launches itself in the maritime industry and we are exhibiting at some of the most exclusive shipping shows across the world. On the September 17th and 18th it is the turn of the IMPA exhibition.
The International Maritime Purchasing Association (IMPA) represents the interests of the purchasing profession within shipping, promoting close co-operation and understanding between buyers and suppliers in the industry.
IMPA London is an event where people meet, where new connections are made and where deals are done – or in ERIKS Marine case, a free waffle. So if you're around come and say hi at the ERIKS Waffle bar, opposite stand 108.
Our Marine services include:
Component supply - from bearings to belts, pulleys to gearboxes

Extensive engineering resources technical expertise in repair & replacement

Condition based monitoring, assisting CBM and SEEMP

Global logistics infrastructure to support all your marine needs, globally
*Unlimited free waffles for each visiting stand customer
Click here for more information or click the download button for a brochure.