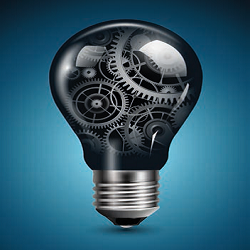 British manufacturers are on the verge of the "Fourth Industrial Revolution".However, research from one of the industry's leading bodies has raised concerns over Britain's ability to play a pivotal role.
EEF, the manufacturers association, has encouraged British companies to brace themselves for the imminent impact of 'Industry 4.0' – dubbed the fourth industrial revolution – which has been driven by rapid advancements in technology.
It has estimated that Industry 4.0 will become a widespread reality of manufacturing life within the next ten years, with 80% of manufacturers expecting to be affected by 2025.
Whilst as many as 88% of manufacturers expect the UK to help lead the revolution, 58% also worry that a lack of adequate industrial strategy and support framework could place the UK at risk of falling behind its European counterparts.
Given the socio-economic advantages of being at the forefront of such a movement, the UK is in a precarious position and will continue to be so unless a concerted effort is made to embrace innovation and the technological advances driving Industry 4.0 forward.
Related Topics: