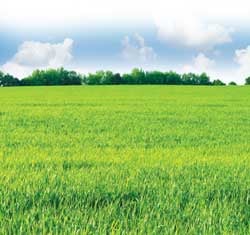 During the third quarter of 2016. Britain was able to sustain itself on low-carbon energy alone for nearly six whole days – a new record for the country.

In fact, the milestone marks the first time in 135 years that Britain has produced its electricity without burning coal, and ignites the movement towards a future powered solely by renewable energy.
Imperial College London and power firm Drax reported the news, also noting that 50.2 per cent of the UK's electricity consumption throughout the same quarter was produced from sustainable, low-carbon sources – a statistic that looks promising against a mere 20 per cent in 2010.
In addition, in Scotland, all electricity demand for a whole 24 hour period was met, based on wind power alone, further reinforcing the potential that renewable energies present for Great Britain as a whole.
Related Posts