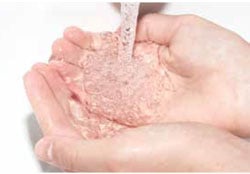 The food industry faces two major challenges as they battle the impact of Brexit and a serious skills shortage, warns the Society of Food Hygiene & Technology (SOFHT).
The review process that the food industry is likely to undertake as a result of the EU referendum will create issues, according to Ian Booth, Chairman of the SOFHT. He believes there will be a focus on reviewing legislative structures as well as any supply issues that may have been created as a result of Brexit.
Booth said: "SOFHT will be focussed on supporting members through this transition". He intends to ensure that the main focus of SOFHT is to advance the interests of its members forward and work collectively across the industry. He is determined to ensure SOFHT concentrate on giving support to their members during this challenging transition period.
To address the insufficient number of skilled workers currently entering the industry, SOFHT are surveying their Student Award and working alongside academic institutions to consider a variety of new activities.
Related Posts