We help you to understand the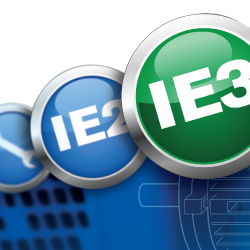 importance of asset management and understanding the total cost of ownership of your motor.
Looking after your key assets and maintaining their health, avoiding costly downtime is a main concern for any business, applying best practice asset management is key.
Total Cost of Ownership
With the Government now implementing more legislation about the efficiency of motors, companies have to become increasingly savvy, understanding the Total Cost of Ownership (TCO) of their motor is one of the ways in which companies can do this.
Around 97% of a motor's Total Cost of Ownership comes from the running costs and only 2% is the actual purchasing cost, with the remaining 1% spent on maintenance costs. This reveals just how important evaluating a motor's TCO is.
So with this in mind we have developed a tool called the TCO Calculator, where we can easily determine the true cost of ownership, comparing the cost to repair a motor, and the cost associated with IE2 and IE3 units, allowing you to make the choice that is right for your business.
Repair, Replace or Upgrade?
Understanding whether you should repair, replace or upgrade is always a tough decision with a variety of different factors governing your decision.
We can guide you through the repair, replace or upgrade choice challenge. offering an unbiased view on what's best for your business.
For more information about the Total Cost of Ownership visit: