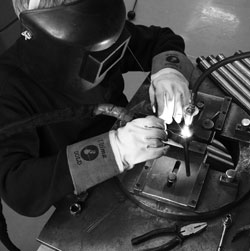 What's inside the new ERIKS Regional Hubs to help your productivity, efficiency and sustainability?

An earlier issue of Know+How looked at the new ERIKS Regional Hubs, and how they're bringing the resources of a national organisation to easily accessible, local hubs. So exactly what kind of resources can you expect to find in your nearest ERIKS Regional Hub, to help improve your performance, productivity and profitability?
What the Regional Hubs are not is just as important as what they are. Because they're definitely not just a shop front or a forwarding address, trying to put a regional presence on a centralised organisation. What they are is a fully resourced, fully stocked, fully supported source of ERIKS know-how, products and experience, brought right to where you want it.