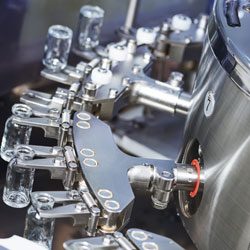 A highly automated, integrated, state-of-the-art production plant demands more than just a comprehensive range of reliable products. What customers really need is smart solutions. Key partnerships between ERIKS Flow Control and leading manufacturers can provide exactly that.

ERIKS Flow Control is not only a leader in valve technology, but also teams with ERIKS dedicated pump, hose and sealing specialists, they also have an in-house actuation centre staffed by technical experts – representing an unparalleled source of flow control know-how.
Integrated solutions for a total system.