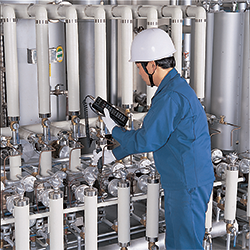 If you think of your plant as a human body, then steam is the blood. So the last thing you want is for it to be leaking away, or be watered-down by condensate that leads to water hammer: the steam system equivalent of high blood pressure.
Yet on many sites, people ignore signs of trouble – whether it's the hiss of steam escaping where it shouldn't, or the banging of water hammer.

One leads to loss of steam, loss of pressure, inefficiency and higher energy costs. The other can create pressure peaks of over 120 bars, in systems generally designed for 10 bars only. That can wear seals, create more leaks, and in the worst cases cause valves or pipes to rupture with a catastrophic – and potentially life-threatening – escape of high-pressure steam.