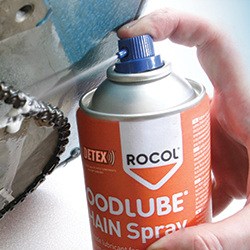 Coca-Cola has some. So does KFC. Barr's Irn Bru and Worcestershire Sauce both contain ingredients they don't want us to know about. But what if your food or drink product has a secret ingredient even you don't know about – until it's too late?
Those famous products' recipes have ingredients which are deliberately added to enhance the flavour. And of course, those ingredients have all been thoroughly and carefully checked and approved for complete consumer safety. But accidental contaminants in your product are another matter. They're potential "ingredients" of food and drink products that no producer wants in their recipe.
That means you have to eliminate the potential for contaminants to enter factory processes at any stage, including during plant and equipment maintenance.

Maintenance at the required intervals is essential, but using the correct food-grade lubricants is essential too. So choosing the FOODLUBE® range of high-performance lubricants from ROCOL® is your safest option.