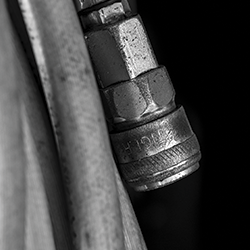 You're probably confident you're doing all you can to cut back your energy use. But if you have manifold-mounted, plug-in pneumatic valves, you could be using energy you don't need, and wasting money you can't afford to waste.

The problem is that most circuits have two air lines from valve to actuator: one for extend and one for retract. For each valve cycle the actuator is pressurized on one side or the other. This means the tube that connects the valve and actuator also has to be pressurised. Yet the tubing isn't doing any work at all – just transferring the compressed air energy to the actuator.

And what seems like an insignificant tubing volume can add up to quite a significant energy use, and cost.