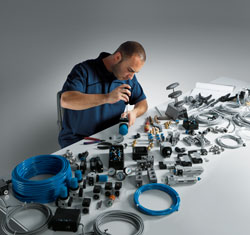 As engineers spend 40% of their time sourcing parts why waste precious limited resource sourcing parts rather than fixing the job in hand?
A recent project ERIKS collaborated with Festo, shows how having the correct parts ready can not only save you precious time but also can reduce the cost and length of failure!
The initial problem
ERIKS were contacted by a customer who was experiencing issues when building parts in one of their machines which were large, difficult to handle and time consuming to assemble.