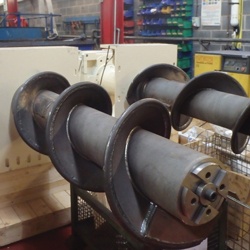 We know a man, who knows a man...
When a British plasterboard manufacturer faced a challenging project, it was ERIKS who they chose to help them supervise and co-ordinate, and ultimately to deliver a successful conclusion.
It's not often that an engineering project – whether it's a repair, a refurbishment or a replacement – is straightforward. And when components are being supplied by manufacturers from across Europe, it only adds to the complications.
It's at times like these you need a project management team with the experience and the know-how to take control.