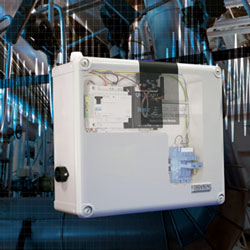 The more data you gather from monitoring your critical assets, the more you can learn about their condition, behaviour and performance. And the more you know about those, the more time and money you can save on maintenance and repairs, and the more you can reduce downtime and increase uptime. So what's the most effective way to keep tabs on your assets?
Some Condition Monitoring (CM) companies do nothing more than monitor. Asking them for advice on optimising the performance of an asset is like asking the electricity meter reader to tell you how to get your toast more evenly browned in your toaster.

Others may be able to offer generic advice, but nothing which addresses your specific equipment and unique processes.