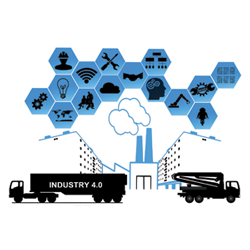 We all know that Industry 4.0 is a hot topic at the moment for UK industry, so why are there obstacles in the way of its implementation?
We conducted an industry report to find out if UK industry is ready for industry 4.0.

Knowledge is Power
72% of the engineers who took part in our research understand the potential of Industry 4.0 yet 55% of respondents graded their own knowledge of Industry 4.0 as average or below.