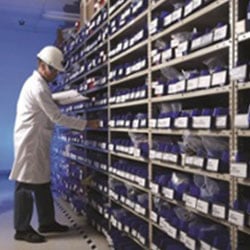 Efficiencies, productivity and profitability are usually terms saved for your production lines. However as stockrooms up and down the country are becoming less effectively used, we must shift our focus onto these potential financial black holes.
With companies regularly facing small daily inefficiencies, overtime this adds up ultimately effecting their business operations.
Andy Silver, ERIKS IS Commercial and Operations Director for the UK, stresses the importance of an 'effective storeroom management'. By implementing a better layout, housekeeping duties, stock identification and relocation, return handling and collection points we can dramatically enhance the stockroom.