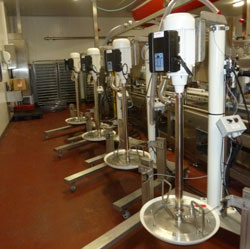 If you use any kind of liquid other than tap water on your site, here's a problem you'll face on a regular basis. How do you easily and safely get the liquid out of its delivery container to where you actually want to use it?
It's almost certainly been delivered in a drum or barrel - typically 5L or 25L carboys, 200l drums or IBCs. That's convenient for delivery and storage, but not so convenient for getting the liquid out.
The containers are too big to tip and pour from, and if they're full of toxic chemicals or flammable liquids that's not a safe option anyway.
So how do you beat the drum challenge?