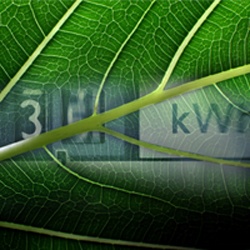 Since 1st January this year a new standard for motor efficiency has come into force, with fines for non-compliance. But even though it's been in the pipeline since 2011, many people are still unaware of what it involves and what their responsibilities are. ERIKS has all the information you need to save you from being caught out.
The IE3 European Minimum Energy Performance Standard (MEPS) is now mandatory for all 2, 4 and 6 pole single speed, three-phase induction motors from 0.75-375kW, rated up to 1,000V. This means manufacturers and suppliers can only sell you an IE2 motor if it's already in their stocks and if you are going to fit it with a variable speed drive.
But with IE3 motors now readily available, they're the obvious choice for any business which wants to reduce its carbon footprint and energy costs, and enhance its manufacturing sustainability.
Cutting carbon and costs
Electric motors are responsible for more than half of industry's electrical consumption every year. And they make up a fifth of the UK's entire annual electrical energy usage1. So it's hardly surprising that they have such a major influence on industry's carbon footprint and energy bills.
A 2.2kW motor running for a year at full load, for example, will produce over 10 tonnes of CO2. That's why the government estimates that the changes being brought in under the EU MEPS legislation will help to reduce the amount of CO2 going into the atmosphere by at least 1 million tonnes a year.
At the same time, the changes have the potential to save UK businesses a total of £200 million a year. After all, the running cost of a motor can easily outstrip the purchase cost within just one month. And while the purchase cost of an 11kW IE3 motor represents only 2% of the total cost of ownership, and maintenance only 1%, energy costs make up a staggering 97%.2
The legislation means you have little option other than to purchase IE3 motors when you come to replace existing motors. But if you have an IE2 motor which needs a repair, why wait?
It could make real economic sense to upgrade to an IE3 motor instead – and start saving money and reducing emissions sooner rather than later.
Calculate your savings
Talk to a manufacturer about a motor in need of repair and you'll almost certainly be pressured to replace it. But talk to ERIKS and you'll be given a free, fair and unbiased opinion on the relative costs and benefits of repair versus replacement, using the ERIKS Total Cost of Ownership calculator.
By entering details about your IE2 motor (such as power, speed and voltage), we can use our web-based calculator to produce accurate running costs, CO2 footprint and energy use figures. But that's only the beginning. It then factors in the repair cost, to produce a new set of figures, and compares those with the purchase, running and other costs of a new IE3 motor.
Finally, it calculates the total cost of ownership, and shows the annual energy cost-savings and CO2 emissions savings.
With these figures in front of you, you can make an informed decision about which is the most cost-effective route to take.
Brexit and Best Practice
The Minimum Energy Performance Standard is, of course, EU legislation. But that doesn't mean we'll leave it behind when we leave the EU.
The restrictions on motors that are encompassed in the EU MEPS are almost certain to be continued in UK legislation. It's also unlikely that any motor manufacturer would go to the trouble and expense of continuing to produce IE2 motors just for a market the size of the UK.
But Brexit and legislation aside, if you have energy costs and carbon emissions to reduce, and a reputation as a responsible and sustainable manufacturer to protect, why would you choose anything other than the most energy-efficient and cost-effective electric motor option?
From, of course, the most expert, experienced and unbiased supplier.
1. Source: DECC 2011
2. 4000 operating hours p.a. 15-year life. Source: Gambica
Related Posts