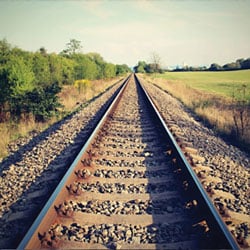 The movement of aggregates by rail is rising in the UK, according to a report by BDS Marketing Research, which also suggests that the trend is set to continue, with a recent increase in depots and more in planning.
This is despite an overall decrease in the volume of freight moved by rail in recent years.
The report, entitled 'Estimated outputs of aggregates moved through rail depots in Great Britain', estimates the volumes and market shares of companies operating aggregate rail depots in Great Britain and includes information on those recently opened as well as planned.
BDS explains that using the rail network instead of road to move materials is an attractive option for companies, as it will boost their sustainability credentials by reducing carbon emissions.
Related Posts