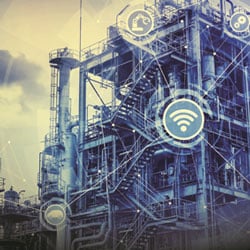 According to YCF, a member organisation supporting the manufacturing industry, 2017 could be the year of the smart factory.
The organisation stated that the next 12 months will be a critical time for manufacturers to understand the importance of Industry 4.0 and the Internet of Things (IoT), but will crucially be the time they begin to implement new machinery encompassing automation and data exchange.
Yet, despite this positivity, there is concern over the manufacturing and engineering skills gap as this new technology will require new skills.
YCF suggests that the supply chain sector needs to train people to meet this shortage and employers, schools and the government need to push vocational apprenticeships.