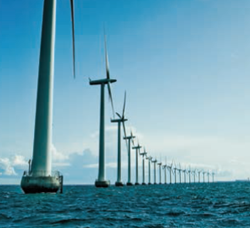 Plans for a £1.2 billion undersea 'green energy' cable connecting offshore wind farms to the Scottish mainland have been given the go-ahead, providing a serious boost to the UK's renewable energy capacity.
Located between Caithness and Moray in Scotland, the cable will act as a link between planned wind farm projects in the area to the country's energy grid. The project, from SSE, will aim to deliver 1.2GW of renewable energy and is due to completed in 2018.
The regulator Ofgem has approved the project and is currently studying its financial details. Ofgem senior partner for transmission, Martin Crouch, said: "this is a major step forward for an essential upgrade to the high voltage grid so that more renewable energy can connect to the networks.
Related Posts